Welcome to the ultimate guide for finding the perfect pair of barefoot sandals for your little ones! In this comprehensive list, we have compiled a wide variety of barefoot sandals for kids, featuring numerous barefoot brands. Our aim is to help you make an informed decision and choose the best footwear that promotes healthy foot development and ensures comfort for your child.
This year's list of barefoot sandals for kids includes various brands, presented in alphabetical order by brand name. Beneath each description, you'll find a direct link to the brand's homepage or to retailers where you can purchase the shoes. Keep in mind that many barefoot shoe brands can also be found at local barefoot shoe retailers.
Please note that all descriptions related to fit in terms of foot width are indicative values only! We highly recommend checking the width and length of the sandals with different retailers, as individual models of the same brand may fit differently.
---
Disclaimer: Please note that Barefoot Universe is reader supported. We may receive commissions on products purchased through affiliate links or affiliate codes in our content. This in no way affects our reviews or comparisons, which are based on objective analysis and our honest opinion. We appreciate your support! Learn more here.
---
Affenzahn
Germany
Most suitable for: narrow and medium wide feet, average to high instep
Sizes: 21-32
Material: leather, vegan materials
Price: from 64,99€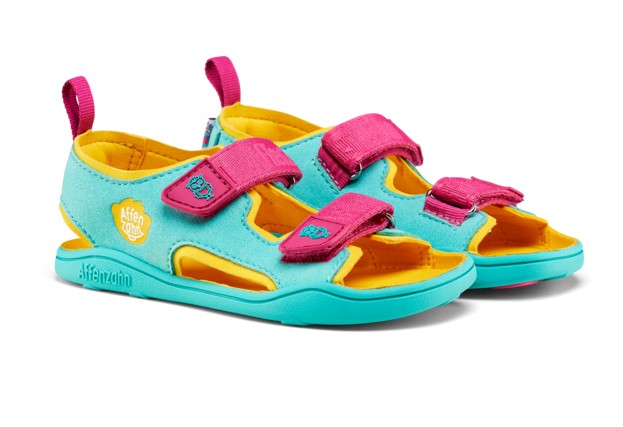 ---
Baby Bare Shoes
Slovakia
Most suitable for: medium wide and medium to wide feet, milder slope towards the pinky toe
Sizes: 21-33
Material: leather
Price: from cca. 40€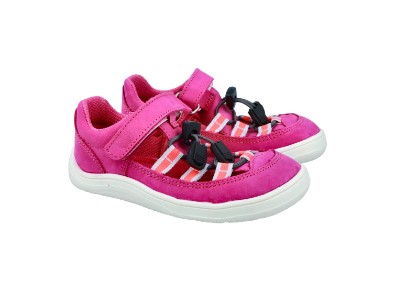 ---
bar3foot
Poland
Most suitable for: medium and wide feet, average and high instep
Sizes: 20-35
Material: leather, textile
Price: from 37,80€
Read our review here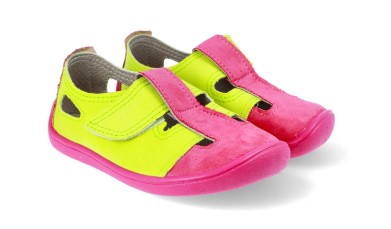 ---
Beda Boty
Czech Republic
Most suitable for: wider feet, average instep, milder slope towards the pinky toe
Sizes: 22-38
Material: leather, textile
Price: from cca. 44€
Note: available in 2 heel widths
---
Be Lenka
Slovakia
Most suitable for: wider feet, low and medium high instep
Sizes: 25-35
Material: leather, vegan
Price: from cca. 55€
Read our reviews here
Discount: 5% discount with code BOSENOGICE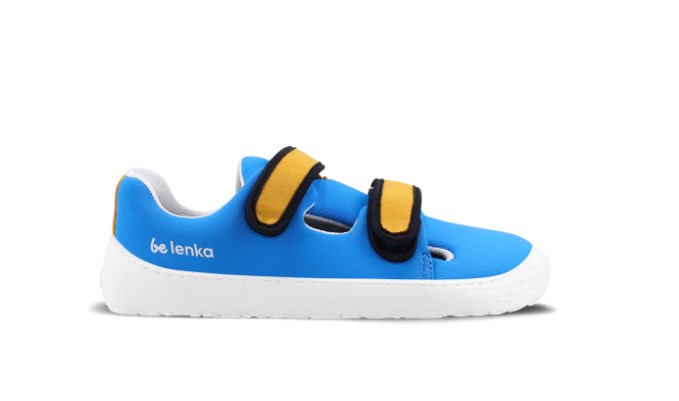 ---
bLIFESTYLE
Germany
Most suitable for: medium wide feet
Sizes: 20-36 (depending on model)
Material: leather, textile
Price: from cca. 75€
---
Bobux
New Zealand
Most suitable for: narrow and medium wide feet, not suitable for narrow heels
Sizes: 18-33
Material: leather
Price: from cca. 63€
Note: some models have thicker and less flexible soles (they are a compromise!)
---
Bosky
Czech Republic
Most suitable for: wide feet
Sizes: 28-34
Material: polyester
Price: from cca. 51€
---
Bundgaard
Denmark
Most suitable for: narrow and medium wide feet
Sizes: 21-25
Material: leather
Price: from cca. 40€
---
Chala
Germany
Most suitable for: printable templates, also custom made
Sizes: 22-35
Material: leather, vegan
Price: from cca. 40€
Discount: 5% discount with code 95D7FCE5 (affiliate code)
*affiliate link
---
D.D. step
Hungary
Most suitable for: medium width feet, feet with higher volume, shape not ideal for dominant big toe
Sizes: 19-36
Material: leather
Price: from cca. 39€
Note: only the 063, 070 and 073 series are barefoot
---
Deliberate Life Adventure
USA
Most suitable for: printable templates, also custom made
Sizes: for children from 5 years (due to the width of the straps)
Material: vegan
Price: from cca. 80€
Discount: 10% discount with code BOSENOGICE (affiliate code)
---
Dodo Shoes
Romania
Most suitable for: medium wide feet
Sizes: 18-27
Material: leather
Price: from approx. 35€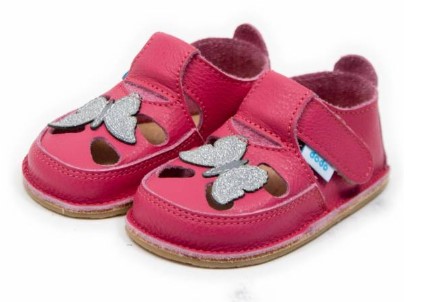 ---
Earth Runners
USA
Most suitable for: printable templates
Sizes: from 19 cm onwards
Material: vegan
Price: from cca. 42€
Discount: 10% discount with code KATJA10 (affiliate code)
Read our review here
*affiliate link
---
EF Barefoot
Poland
Most suitable for: medium wide and medium to wide feet, average volume, milder slope towards the pinky toe
Sizes: 26-33
Material: leather
Price: from cca. 51€
---
Fare Bare
Czech Republic
Most suitable for: wide feet, narrower heels, lower to medium heih instep, milder slope towards the pinky toe
Sizes: 19-43
Material: leather
Price: from cca. 40€
Note: only the FARE BARE series is barefoot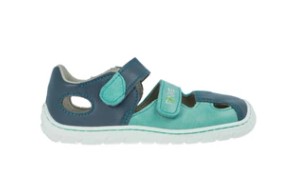 ---
Feelmax
Finland
Sizes: 24-34
Material: leather, vegan materials
Price: from cca. 56€
---
Freet
United Kingdom
Most suitable for: medium & wide feet
Sizes: 30-36
Material: vegan
Price: 60€
Discount: 10% discount with code BSN10 (affiliate code)
Read our reviews here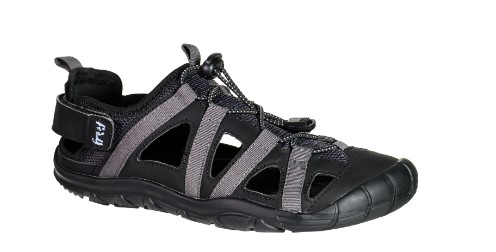 *affiliate link
---
Froddo
Croatia
Most suitable for: medium wide, medium to wide feet, lower instep (bigger sizes are narrower), stronger slope towards the pinky toe
Sizes: 23-40
Material: leather, canvas
Price: from cca. 55,90€
Read my reviews here
Note: only their barefoot series are barefoot models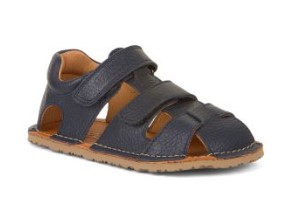 ---
Jack & Lily
Canada
Most suitable for: medium wide feet
Sizes: 0-36 months
Material: leather, vegan materials
Price: from cca. 27€
---
Jonap
Czech Republic
Most suitable for: 2 widths – slim: narrow to medium wide feet and regular: medium to wide feet, narrower ankles, not the ideal shape for the dominant toe
Sizes: 22-35
Material: leather, vegan materials
Price: from cca. 34,90€
---
KIUU
Germany
Most suitable for: 2 widths – narrow (narrow and medium wide feet) and wide
Sizes: 20-38
Material: vegan
Price: from cca. 95€
*affiliate link
---
Koel Shoes
Portugal
Most suitable for: narrower feet (smaller sizes, narrower model), medium and medium to wide feet, average instep, milder slope towards the pinky toe
Sizes: 20-43 (varies depending on model)
Material: leather, vegan materials
Price: from cca. 65€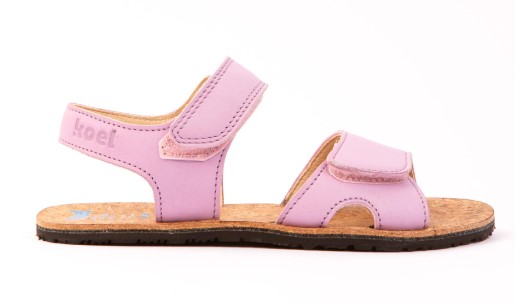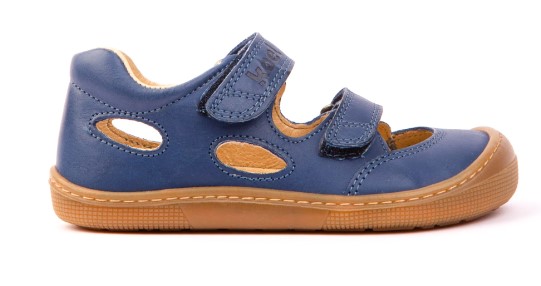 ---
Lurchi
Germany
Most suitable for: narrow and medium wide feet, narrower heel, stronger slope towards the pinky toe
Sizes: 22-33
Material: leather
Price: from cca. 55€
Note: only their barefoot series are barefoot models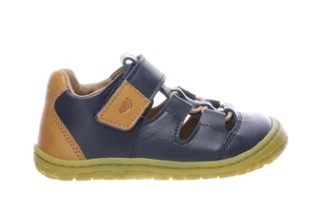 ---
Luna Sandals
USA
Most suitable for: printable templates
Sizes: from 19 cm onwards
Material: vegan
Price: from cca. 55€
Read our review here
*affiliate link
---
Magical Shoes
Poland
Most suitable for: medium and wide feet, higher volume
Sizes: 21-29
Material: leather
Price: from cca. 43€
Discount: 10% discount with code BOSENOGICE
---
Muris
Spain
Most suitable for: medium & medium-wide feet
Sizes: 20-27
Material: vegan
Price: from cca. 57€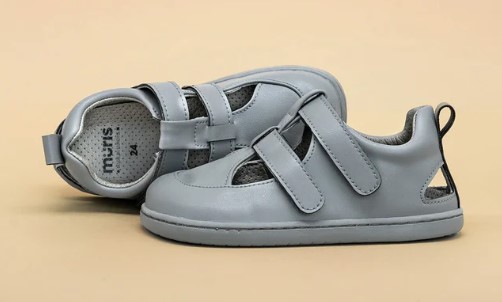 ---
OKbare
Czech Republic
Most suitable for: medium wide and wide feet
Sizes: 21-34
Material: leather
Price: from cca. 37€
---
Panta Sandals
Netherlands
Most suitable for: check printable templates
Sizes: 32-36
Material: vegan
Price: from cca. 49,50€
Discount: 10% discount with code PANTABAREFOOTUNIVERSE (non-affiliate)
Read our review here
---
Pegres
Czech Republic
Most suitable for: medium and wide feet
Sizes: 19-34
Material: leather
Price: from cca. 42€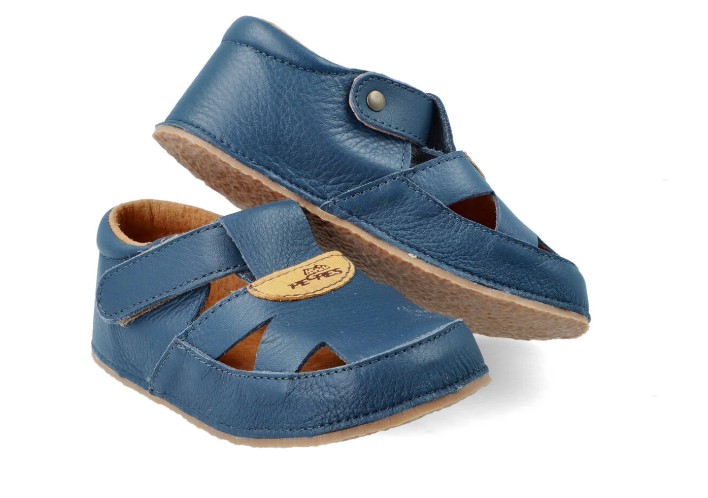 ---
Poppis
Spain
Most suitable for: medium and wide feet, low and medium high instep, milder slope towards the pinky toe
Sizes: 24-34
Material: leather, vegan materials
Price: from cca. 53€
Note: currently only shipped to the EU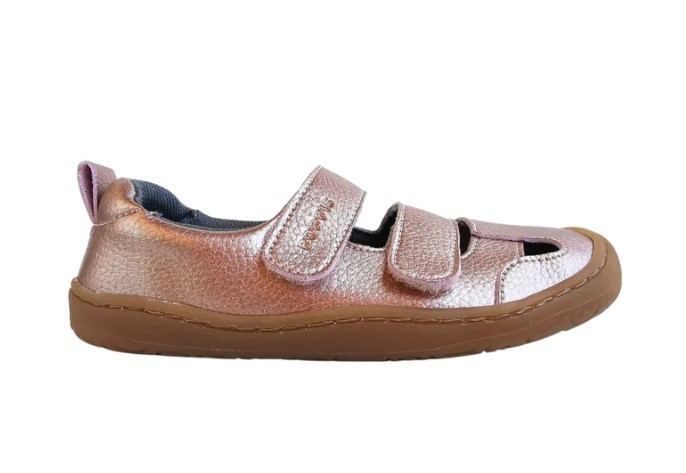 ---
Protetika
Czech Republic
Most suitable for: narrow and medium wide feet
Sizes: 22-29
Material: leather
Price: from cca. 40€
---
Reima
Finland
Most suitable for: narrow and medium wide feet
Sizes: 22-40
Material: vegan materials
Price: from cca. 40€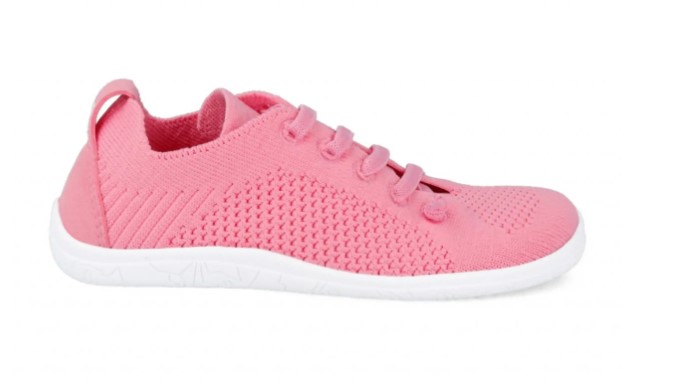 *affiliate link
---
Sambas the Bambas
Spain
Most suitable for: medium wide and medium to wide feet, average height of the instep, milder slope towards the pinky toe
Sizes: 26-35
Material: vegan materials
Price: from cca. 59€
Read my review here
Discount: 7% discount with code BOSENOGICE (affiliate code)
*affiliate link
---
Shamma Sandals
USA
Most suitable for: printable templates
Sizes: from 18,44 cm onwards
Material: vegan, leather
Price: from cca. 45€
---
Skinners
Czech Republic
Most suitable for: medium-wide feet
Sizes: 26-35
Material: vegan
Price: 46,90€
---
Snugi
Slovenia
Most suitable for: medium-wide feet
Sizes: 19-33
Material: vegan
Price: 24,99€
Discount: 7% discount with code BU7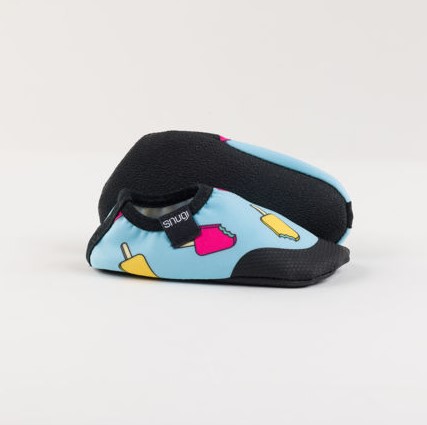 ---
Softstar Shoes
USA
Sizes: Child size US 5-12 (foot length 12-18.7 cm) and Youth 1Y-8Y (foot length 18.7-25.4 cm)
Material: leather
Price: from cca. 63€
Read my reviews here
*affiliate link
---
Sole Runner
Germany
Most suitable for: wide feet, medium & high instep, milder slope towards the pinky toe
Sizes: 25-35
Material: leather
Price: from cca. 75€
---
Tara Soles
Germany
Most suitable for: custom made, standard sizes
Material: leather, vegan
Price: from cca. 55€
Read our review here
Note: not all models are barefoot
*affiliate link
---
Tikki Shoes
Romania
Most suitable for: medium to wide feet (smaller sizes), narrow and medium wide feet (bigger sizes), average instep, milder slope towards the pinky toe
Sizes: 19-39
Material: leather, vegan materials
Price: from cca. 33€
Read our reviews here
Discount: 10% discount with code BOSENOGICE10% (affiliate code)
---
Tip Toey Joey
Brasil
Most suitable for: medium & medium to wide feet
Sizes: 20-32
Material: leather
Price: from cca. 53€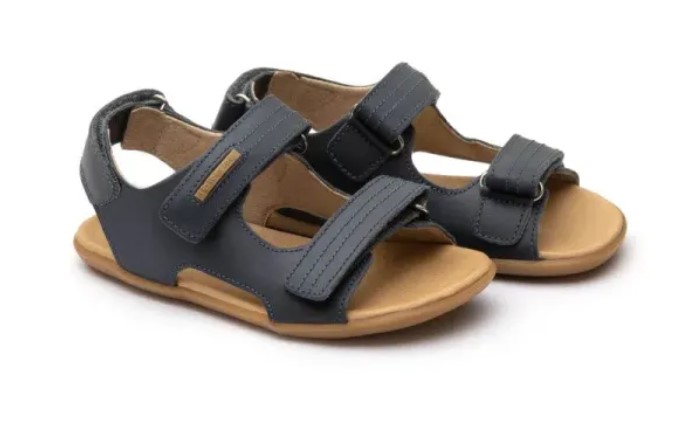 ---
Unshoes
USA
Most suitable for: printable templates
Sizes: 21-35
Material: vegan
Price: from cca. 40€
Discount: 10% discount with code BOSENOGICE (non-affiliate code)
Read our reviews here
*affiliate link
---
VIVOBAREFOOT
Great Britain
Most suitable for: medium width feet, stronger slope towards the pinky toe
Sizes: 25-35
Material: vegan, leather
Price: from cca. 65€
Read our reviews here

*affiliate link (US, DE and UK only)
---
Wildling Shoes
Germany
Most suitable for: medium wide and medium to wide feet (depending on model), milder islope towards the pinky toe
Sizes: 18-35 (from 36 onwards adult sizes)
Material: vegan
Price: from cca. 59€
Read our reviews here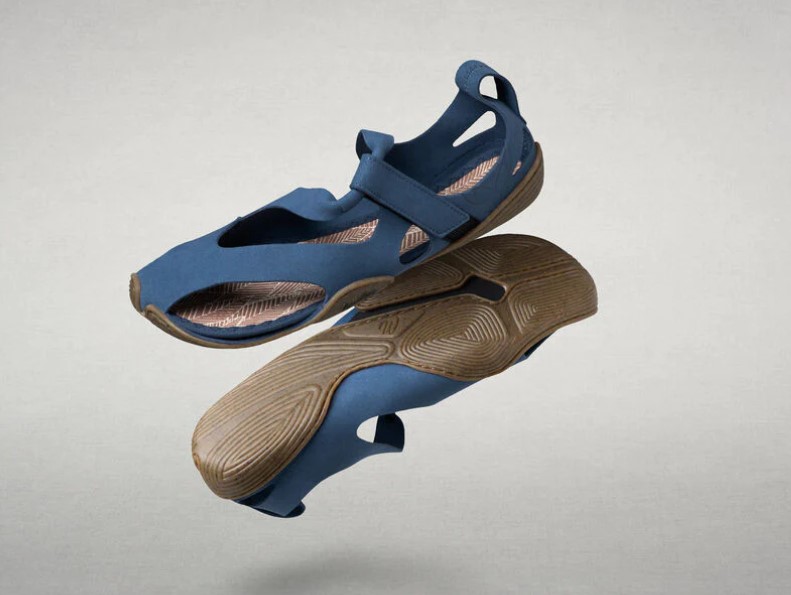 *affiliate link
---
Xero Shoes
USA
Most suitable for: printable templates
Sizes: 30-36
Price: from cca. 70€
Read my reviews here
*affiliate link
---
Zapato Feroz
Spain
Most suitable for: medium wide and medium to wide feet (bigger children's sizes)
Sizes: S-XL, 24-33
Material: leather, vegan materials
Price: from cca. 47€
---
ZEAZOOkids
Bulgaria
Most suitable for: medium feet
Sizes: 20-36
Material: leather
Price: from cca. 45€
Discount: 5% discount with code BOSENOGICE (affiliate code)
---
ZlaTush
Slovakia
Custom made shoes
Material: leather
Read our review here
---