You don't need a fashion expert to tell you that white barefoot sneakers are the 'IT' thing. Not only are they cool, but they're also very comfortable to wear. If you're looking for an awesome pair of white barefoot sneakers – these are your best matches!
The list of white barefoot sneakers for adults includes various barefoot brands, listed in alphabetical order by brand name. Under each description there is a direct link to the brand's homepage or to the retailers where you can buy the shoes.
All descriptions relating to fit in terms of foot width are indicative values only! Always check the width and length of the shoe with different retailers, as individual models of the same brand may fit differently.
---
Disclaimer: Please note that Barefoot Universe is reader supported. We may receive commissions on products purchased through affiliate links or affiliate codes in our content. This in no way affects our reviews or comparisons, which are based on objective analysis and our honest opinion. We appreciate your support! Learn more here.
---
Ahinsa Shoes
Czech Republic
Most suitable for: wide feet
Sizes: 37-46
Material: vegan
Price: 149€
Read our reviews here
Discount: 10% discount with code BU15 (affiliate code)
Pictures are published with the kind permission of Ahinsa Shoes.
©Ahinsa Shoes
*affiliate link
---
Anatomic
Czech Republic
Most suitable for: medium wide feet
Sizes: 37,5-43
Material: vegan, leather
Price: 64,80€
Pictures are published with the kind permission of Anatomic.
©Anatomic
---
Angles Fashion
Czech Republic
Most suitable for: medium and medium-wide feet (bigger sizes available in 2 different widths)
Sizes: 37-46
Material: leather
Price: 137€
Discount: 5% discount with code BU5
Read our reviews here
Pictures are published with the kind permission of Angles Fashion.
©Angles Fashion
---
Barebarics
Slovakia
Most suitable for: medium and wide feet
Sizes: 36-47
Material: vegan, leather
Price: from approx. 129€ onwards
Discount: 5% discount with code BOSENOGICE (non-affiliate code)
Pictures are published with the kind permission of Barebarics.
©Barebarics
*affiliate link
---
Be Lenka Barefoot
Slovakia
Most suitable for: wide feet
Sizes: 33-47 (depending on the model)
Material: leather, vegan materials
Price: from approx. 100€ onwards
Read our reviews here
Discount: 5% discount with code BOSENOGICE (non-affiliate code)
Pictures are published with the kind permission of Be Lenka Barefoot.
©Be Lenka Barefoot
*affiliate link
---
bLIFESTYLE
Germany
Most suitable for: medium wide feet
Sizes: 36-46 (depending on the model)
Material: leather
Price: from approx. 120€ onwards
Read our reviews here
Note: some models have a more tapered toebox shape
Pictures are published with the kind permission of bLIFESTYLE.
©bLIFESTYLE
---
Bohempia
Czech Republic
Most suitable for: medium and wide feet (2 widths available)
Sizes: 36-47 (depending on the model)
Material: vegan
Price: from approx. 110€ onwards
Read our reviews here
Discount: 10% discount with code BOSENOGICE (non-affiliate code)
Pictures are published with the kind permission of Bohempia.
©Bohempia
*affiliate link
---
Crave
Czech Republic
Most suitable for: medium and wide feet
Sizes: 37-45
Material: leather
Price: from approx. 149€ onwards
Discount: 5% discount with code BU5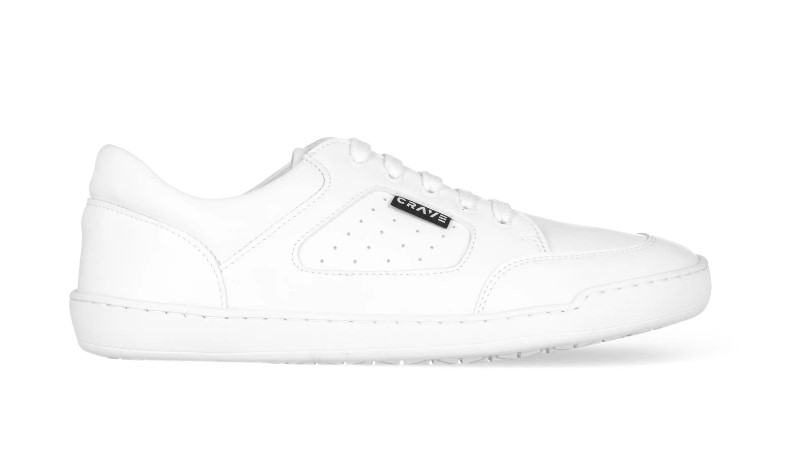 Pictures are published with the kind permission of Crave.
©Crave
---
Feelbarefoot by Aintap
Turkey
Most suitable for: ?
Sizes: 34-50 (depending on a model)
Material: vegetable tanned leather
Price: from approx. 132€ onwards
Pictures are published with the kind permission of Feelbarefoot by Aintap.
©Feelbarefoot by Aintap
*affiliate link
---
Feelgrounds
Germany
Most suitable for: medium-wide feet
Sizes: 35-49
Material: vegan
Price: from approx. 100€ onwards
Read our reviews here
Pictures are published with the kind permission of Feelgrounds.
©Feelgrounds
*affiliate link
---
Fleeters
France
Most suitable for: medium-wide feet
Sizes: 36-47
Material: corn leather
Price: ???
Note: new barefoot brand – starting crowdfunding campaign on April 29th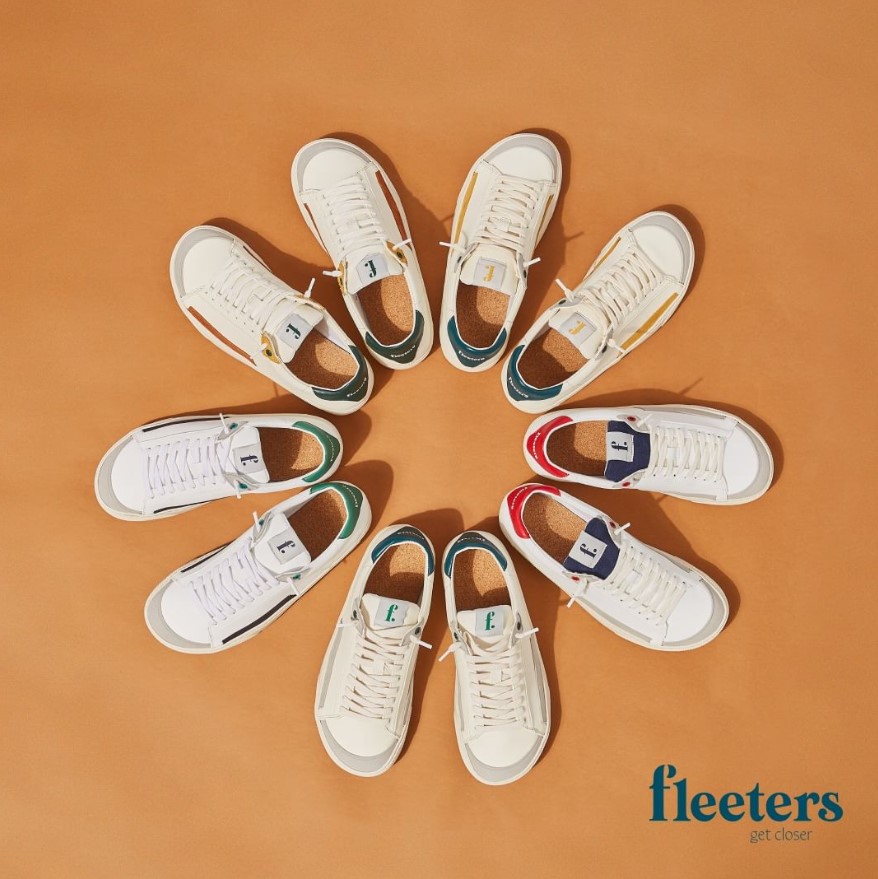 Pictures are published with the kind permission of Fleeters.
©Fleeters
---
Groundies
Germany
Most suitable for: medium wide feet
Sizes: 36-48
Material: leather, vegan materials
Price: from approx. 109€ onwards
Read our reviews here
Note: 'regular' models are not barefoot
Use GIF-BU115 for 15% discount (valid until 13.10.2023)
Pictures are published with the kind permission of Groundies.
©Groundies
---
Icarus
USA
Most suitable for: ?
Sizes: 36-47
Material: leather
Price: $144
Discount: 10% discount with code BU10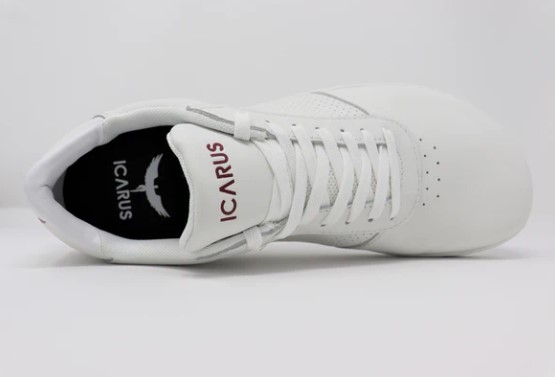 Pictures are published with the kind permission of Icarus Footwear.
©Icarus Footwear
*affiliate link
---
Jenon Leather
Czech Republic
Most suitable for: standard sizes, custom option available
Sizes: 36-46
Material: leather
Price: 140,50€
Pictures are published with the kind permission of Jenon Leather.
©Jenon Leather
---
Joe Nimble
Germany
Most suitable for: medium-wide feet
Sizes: 35-48,5
Material: leather, vegan materials
Price: from approx. 175€ onwards
Note: most models have thicker sole (good for transition)
Pictures are published with the kind permission of Joe Nimble.
©Joe Nimble
---
KIUU
Germany
Most suitable for: narrow and medium wide feet
Sizes: 39-48
Material: leather
Price: 134,90€
Pictures are published with the kind permission of KIUU GmbH
©KIUU GmbH
*affiliate link
---
Koel
Netherlands
Most suitable for: narrow and medium wide feet
Sizes: 20-43 (depending on a model)
Material: leather, wool, vegan materials
Price: 109,95€
Pictures are published with the kind permission of Koel4Kids
©Koel4Kids
---
Leguano
Germany
Most suitable for: narrow and medium wide feet
Sizes: 36-47
Material: leather, vegan materials
Price: from approx. 155€ onwards
Read our reviews here
Discount at Naboso (ship to EU and USA): 5% discount with code BU5
Pictures are published with the kind permission of Leguano.
©Leguano
---
Lems
USA
Most suitable for: medium-wide feet
Sizes: 37-48
Material: leather, vegan materials
Price: from approx. $120 onwards
Note: Lems shoes have a thicker sole and only some are zero-drop
Pictures are published with the kind permission of Lems.
©Lems
*affiliate link
---
Magical Shoes
Poland
Most suitable for: medium and medium-wide feet
Sizes: 35-47
Material: vegan
Price: 119€
Discount: 10% discount with code BOSENOGICE
Pictures are published with the kind permission of Magical Shoes.
©Magical Shoes
---
Mukishoes
Portugal
Most suitable for: medium and medium-wide feet
Sizes: 36-48
Material: leather, vegan materials
Price: from approx. 95€ onwards
Read our reviews here
Discount: 10% discount with code UNIVERSEMUKI (affiliate code)
Pictures are published with the kind permission of MukiShoes.
©MukiShoes
---
Origo Shoes
USA
Most suitable for: medium to wide and wide feet (according to the values in the table)
Sizes: 35-47
Material: leather, vegan materials
Price: from approx. $125 onwards
Discount: 10% discount with code BOSENOGICE (affiliate code)
Note: currently only available in the USA
Pictures are published with the kind permission of Origo Shoes.
©Origo Shoes
---
PaperKrane
Australia
Most suitable for: narrow and medium wide feet
Sizes: 37-43
Material: leather
Price: from approx. 70€ onwards
US: 10% discount on first order with code BOSENOGICE at Pedterra* (affiliate code)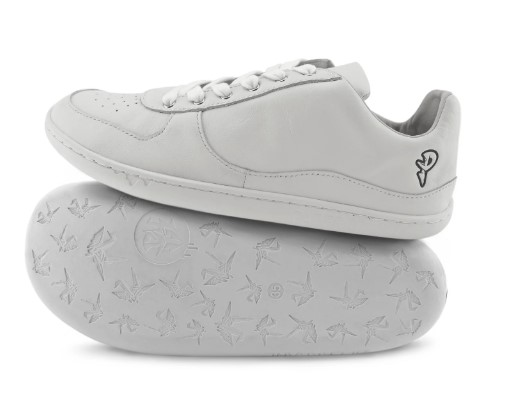 Pictures are published with the kind permission of Paperkrane.
©Paperkrane
---
Peerko
Czech Republic
Most suitable for: medium and medium-wide feet
Sizes: 36-45
Material: leather
Price: 134,89€
Discount: 10% discount with code BOSENOGICE10 (affiliate code)
Read our reviews here
Pictures are published with the kind permission of Peerko.
©Peerko
---
Sambas the Bambas
Spain
Most suitable for: medium to wide feet
Sizes: 26-35
Material: vegan (plant-based only)
Price: from approx. 95€ onwards
Discount: 7% discount with code BOSENOGICE (affiliate code)
Read our reviews here
Pictures are published with the kind permission of Sambas the Bambas.
©Sambas the Bambas
*affiliate link
---
Shapen
Slovakia
Most suitable for: wide feet
Sizes: 36-46
Material: leather, vegan
Price: 139€
Read our reviews here
Discount: 5% discount with code BOSENOGICE5 (affiliate code)
Pictures are published with the kind permission of Shapen.
©Shapen
---
Skinners
Czech Republic
Most suitable for: ? (new model)
Velikosti: 36-47
Price: 159,90€
Pictures are published with the kind permission of Skinners.
©Skinners
---
Splay
USA
Most suitable for: wide feet, narrower heels
Sizes: 24-47
Material: canvas
Price: from approx. 56€ onwards
Discount: 10% discount with code BU10 (affiliate code)
Pictures are published with the kind permission of Splay.
©Splay
*affiliate link
---
Tolos
USA
Most suitable for: ?
Sizes: M5/W6.5-M14/W15.5
Material: vegan materials
Price: $115
Discount: 10% discount with code BAREFOOTUNIVERSE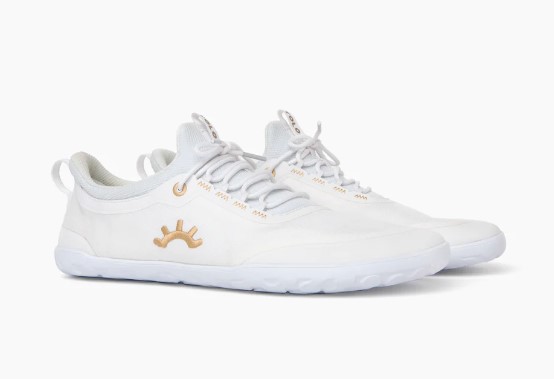 Pictures are published with the kind permission of Tolos.
©Tolos
*affiliate link
---
VIVOBAREFOOT
UK
Most suitable for: narrow and medium wide feet, some models also for medium-wide
Sizes: 35-49
Material: leather, vegan materials
Price: from approx. 150€ onwards
Read our reviews here
Discount: 10% discount with code BNG10 (affiliate code)
US: 10% discount on first order with code BOSENOGICE at Pedterra* (affiliate code)
Pictures are published with the kind permission of VIVOBAREFOOT.
©VIVOBAREFOOT
*affiliate link (US, DE and UK only)
---
Whitin
Most suitable for: medium wide feet
Sizes: 36-47
Material: vegan materials
Price: from approx. 45€ onwards
Note: shoes have slightly thicker sole (great for beginners)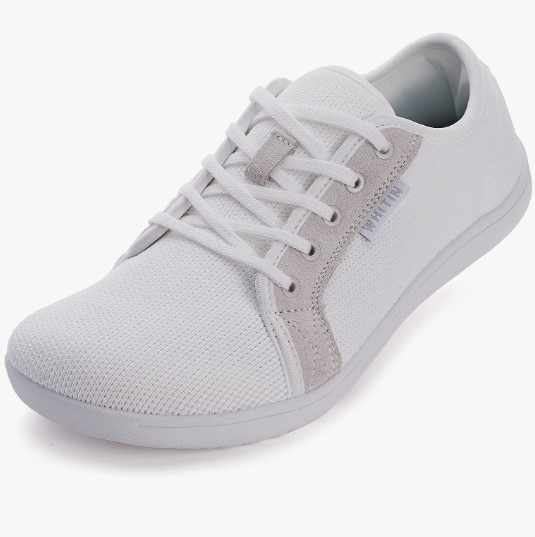 *affiliate link
---
Wildling Shoes
Germany
Most suitable for: narrow and medium wide feet
Sizes: 36-48
Material: vegan materials
Price: 99€
Read our reviews here
Discount (International): free shipping with code WN_barefootuniverse
Discount (US): free shipping with code WN_barefootuniverseUS
Pictures are published with the kind permission of Wildling Shoes.
©Wildling Shoes
*affiliate link
---
Xero Shoes
USA
Most suitable for: medium and medium-wide feet (men's models are wider)
Sizes: 36-48
Material: leather, vegan materials
Price: from approx. 100€ onwards
Read our reviews here
Pictures are published with the kind permission of Xero Shoes.
©Xero Shoes
*affiliate link
---
Zapato Feroz
Spain
Most suitable for: narrow and medium wide feet
Sizes: 36-42
Material: leather, vegan materials
Price: from approx. 79€ onwards
Slike so objavljene s prijaznim dovoljenjem znamke Zapato Feroz.
©Zapato Feroz
---
ZAQQ
Germany
Most suitable for: medium and medium-wide feet
Sizes: 36-50
Material: leather, vegan materials
Price: from approx. 130€ onwards
Pictures are published with the kind permission of Zaqq GmbH.
©Zaqq GmbH
*affiliate link
---