SHOP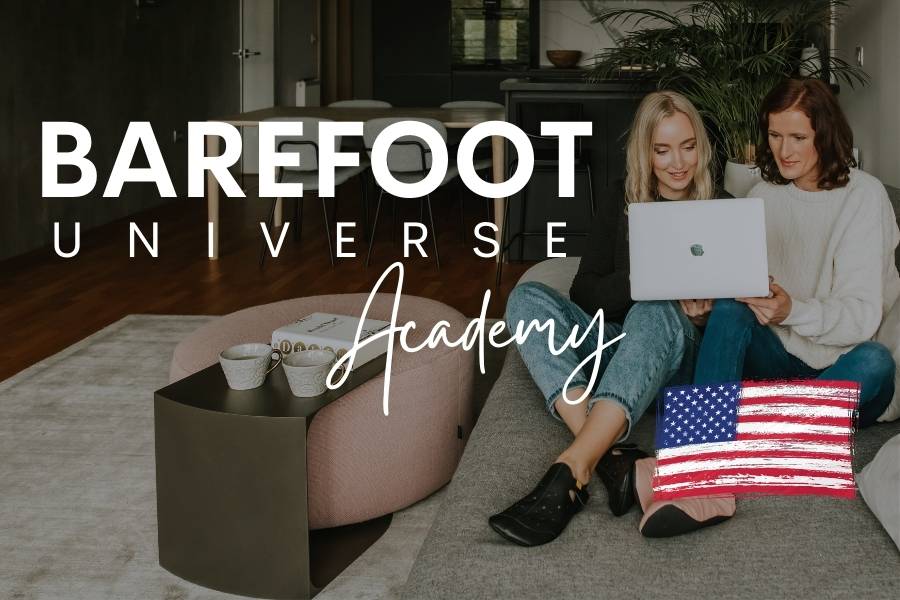 BAREFOOT UNIVERSE ACADEMY
If you've ever wished for a comprehensive course on the ins and outs of barefoot shoes, you're in luck! The Barefoot Universe Academy is the online course of your dreams.
We've spent years trying different barefoot shoes and sifting through scientific journals looking for information on the amazing qualities of the human foot, and how those qualities can be used to improve how we live our everyday lives.
We've learned so much along the way that we wanted to share it with you!
Since we have such a passion for this subject, we knew we couldn't keep all this knowledge to ourselves—that's why we decided to create a course that summarizes everything we know about barefoot shoes and feet.
This online course is designed for beginners as well as experts, so it's perfect for anyone who wants to learn more about how the human foot works.
If you want to build up your knowledge about what these shoes are all about, or if you already own some but don't know how to use them correctly, this is exactly what you've been looking for!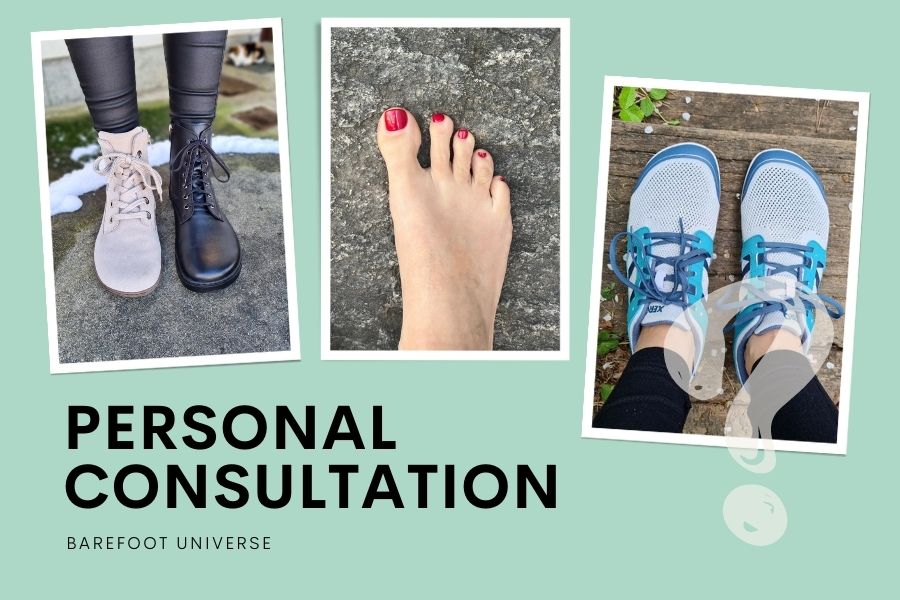 PERSONAL CONSULTATION
We know that shopping for barefoot shoes for a first time can be intimidating. The wide range of choices, so many different brands and models, and the fact that they need to fit our feet properly makes it even more challenging.
If you're like us, you're probably trying to find a pair of barefoot shoes without knowing anyone who wears them. And you don't know what size or width is appropriate for your feet, or whether the shoe fits correctly.
It's so much easier when you have someone to ask these questions!
That's why we started offering personal consultations on our website. By taking advantage of this service, as well as reading our blog, post and watching our videos, you'll be able to make better decisions about which shoe model is right for you, which size is best for your foot type and how the fit should be.
We do hold consultations for anyone who needs quick advice on the best way forward—but if you want more in-depth support, our Barefoot Universe Academy will be perfect for you. In just few hours, you'll learn everything you need to know about barefoot shoes and feet.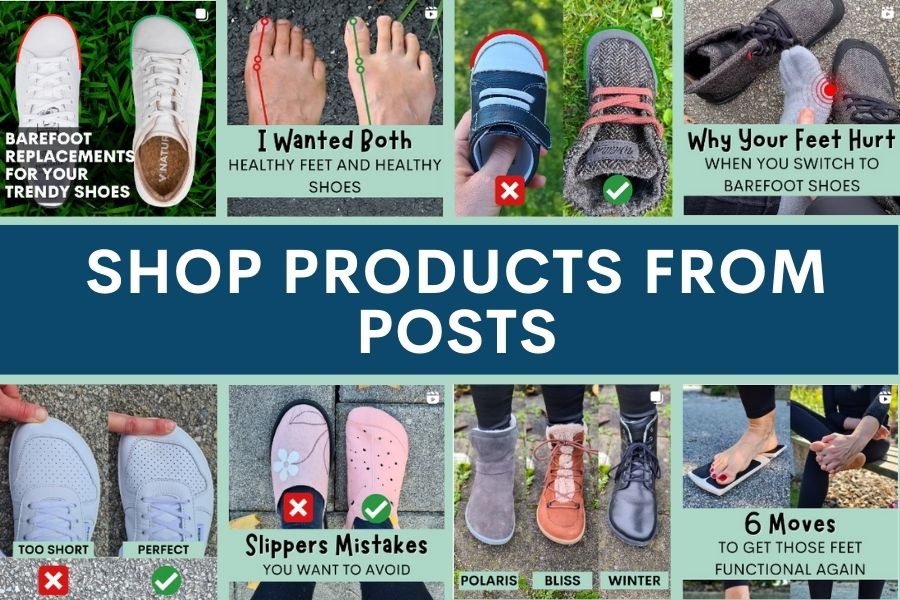 SHOP PRODUCTS FROM POSTS
We hope that you enjoy the posts we put together on Instagram and Facebook —we love sharing our experiences with new products and we hope that the posts give you ideas for things to try out on your own.
If you see something in a post that you like, you can buy it from this page.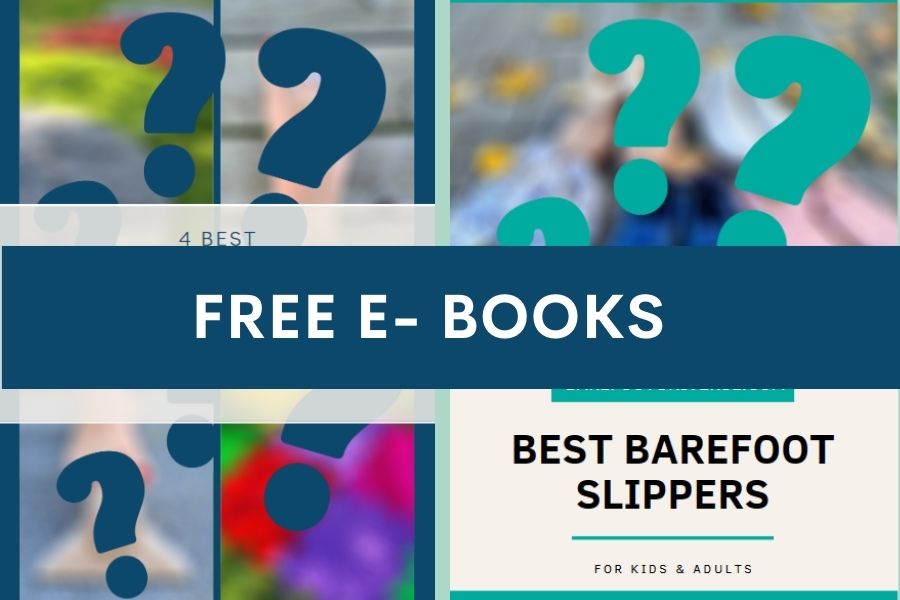 FREE E-BOOKS
We've put together free e-books to help you explore the world of barefoot footwear! The books will give you insight into different fields of barefoot world.
Click the titles below to download your free copies.
SHOP BY SHOE LISTS
The first time you try to shop for barefoot shoes, everything seems overwhelming. You don't know what you're looking for, you don't know what's out there, and you don't know if the shoes that are out there will be any good. And then when you find a pair that looks promising, they're often sold out or too expensive—or both!
It's hard to know what you should do or where to look next when it seems like so many of the shoes in question are exactly the same.
But it doesn't have to be this way. When you have a general idea of what your ideal shoes would be, the task of shopping for them is no longer so daunting. In fact, it can become a fun activity where you get to explore your options and find that perfect pair of barefoot shoes.
Let us help with that. We've compiled lists of barefoot shoes from all over the web and put them all in one spot where we can share them with everyone else. We've broken them down by category to make things even easier—no more scouring every website for your favorite model, only to find out it went out of stock two months ago and hasn't come back since. Instead, we've done the research.
Shoe lists include links to stores where you can buy products directly from the list. These are just our suggestions, but we encourage you to visit all the stores included in each blog post and find your own favorite items!